Making them a "Win-Win" for Everyone

At Stagedge, our success is contingent on the success of our clients. They are the heartbeat of everything we do – our lifeblood, our DNA. But, with every successful client relationship, there is a vendor partnership working behind the scenes creating a true "better together" story.
And we all know that planning and producing corporate events means a lot of moving parts and pieces. This means that companies will often look to hire vendors to deliver different services and work on various aspects of their events. For instance, a single event can involve:
The client's internal staff,
A public relations partner;
A marketing agency; and
An event production company.
Competitive and adversarial relationships can reap their ugly head amongst partners at times and managing them holistically can be challenging. One vendor may feel that their services are superior to the next and/or they may disagree with a timeline. Working together can feel overwhelming – but it doesn't have to be that way.
Collaboration is the key to exceeding client expectations and delivering a seamless event, which solidifies the idea that working together the RIGHT way can benefit ALL partners. Below are 5-tips to make vendor collaboration a "win-win" for everyone involved.
1. The Introduction
A frequent mistake (and one of the worst) we see in event planning is when a client hires different vendors without proper introductions. If you're a marketing agency brought in for an event and you don't talk to the production partner, it's a problem just waiting to happen – and vice versa. Step one: Arrange a meeting that includes ALL partners. At the very least, introductions should always consist of:
− A detailed explanation of what strengths and resources all participants bring to the table. And be specific. What do the vendors specialize in?
− Get a lay of the land and the scope of work (SOW). Why was that vendor hired? Have the client explain which piece everyone was hired to tackle and why.
"Collaboration is the key to exceeding client expectations and delivering a seamless event, which solidifies the idea that working together the RIGHT way can benefit ALL partners."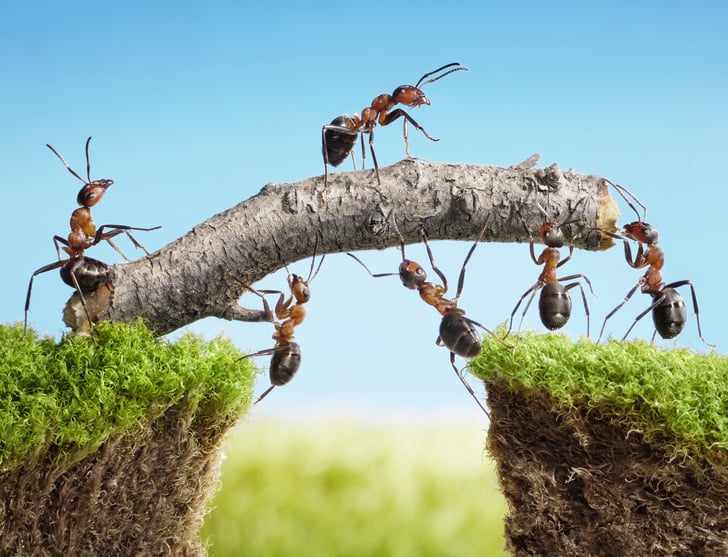 2. Establishing a Culture of Collaboration
"We see our customers as invited guests to a party, and we are the hosts. It's our job every day to make every important aspect of the customer experience a little bit better." – Jeff Bezos
The two operative phrases here are "we are the hosts" and "customer experience." The number one goal of the vendor partnership is to help the client succeed. Hands down, this is the mindset we should strive to create from day one. The customer's needs are the rising tides that raise all ships and establishing this culture as a priority will set you up for success. To foster collaboration, follow this advice:
− Ask for input from your partners. This should go without saying, but we'll say it anyway—communication is key. Make sure everyone knows you are open and available to help them, but also not afraid to ask them for their help.
− Adopt a problem-solving mentality. When things go wrong, come together with a problem-solving mentality. Playing the "blame game" helps no one. Instead, ask how you can all come together to make the project succeed.
− Give credit where credit is due. Don't be stingy with praise when a job is done well, and don't wait until the end of the project to give it. Ongoing credit for excellent work keeps everyone motivated.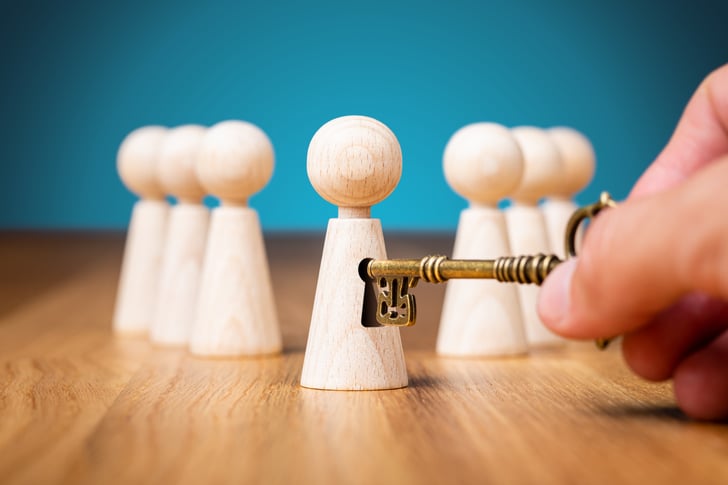 3. Assign the Roles
To maximize efficiency, you must establish who's doing what right from the get-go. By doing so, you eliminate any duplication of work and avoid stepping on the toes of others.
As part of this role determination, decide where the handoff from one partner to another occurs so there's no confusion when the time comes. Similarly, establish who oversees when you move from ideation to execution.
Chief among the roles to define is project management. Decide:
− Who "owns" project management? Is it the client, the marking agency, or the production partner?
− Which project management tool will be used to keep deadlines on tasks? Who will manage that tool?
− Who will be onboarded and be able to use that tool? (HINT: It should be all partners.)
"When you bring together the right team and the right technology, this is the "wow factor" that clients can come to expect with Stagedge and their vendors."
4. The Event "Must" be Seamless
The day of the event should see the entire team looking like a coordinated bunch—from outward appearance and badges to messaging and schedules. After all, everyone is there to deliver a seamless event for the client. In practice, this means:
− Everyone has the same talking points and agenda. In other words, all attendee questions are answered in the same way.
− If something goes wrong, the solution must be executed in a way that the client looks good (see previous bullet points about collaborative mindsets and eliminating the "blame game.").
Never forget: if you pull off a fantastic event for the client, everyone wins.
5. Post-Event Briefing
Once the event ends, vendors often go their separate ways, considering the partnership at an end—but this is a missed opportunity.
Instead, schedule a time to bring all the event partners together to discuss what went well and what could be done better. What are the things you learned that could further improve the client experience at your next event?
Also, discuss how you can partner in the future—and explore opportunities for additional collaborations. Great vendor relationships can be powerful referral sources for both parties. Indeed, some of our best collaborators are partners we've met along the way!
How Can We Partner with YOU?
While Stagedge is a full-service creative, production, and platform provider, we work with dozens of the country's top agencies to give our clients the best experience possible. Contact us to explore how we can support your client's next event!