Event planners understandably focus much of their attention on filling the main slots of their conferences or SKOs—the keynotes, workshops, and exhibitions that comprise the educational aspect of the event. In all the hubbub, though, what often gets lost is the ability to "zoom out" for a look at the most important—and neglected—piece of event planning: the attendee experience. In this blog, we'll offer tips for ensuring that your attendees are getting the most out of your event—throughout their entire journey.
Don't Forget What happens outside the venue
Event planners are understandably focused on what happens inside the venue: the speakers and educational workshops that provide the main content of the event. But don't forget that the event also encompasses what happens outside the venue. Things like arrivals, departures, meals, and evening activities can make an event memorable—in positive or negative ways. While planning, remember that the attendee journey starts from the moment a participant arrives in the city, and ends with them getting back into their car or on a plane.
Mistake: It's not just about filling blocks of time
Facing a blank calendar can be a daunting task, and it's tempting to think of event planning as simply filling open blocks of time. But this approach can result in an overbooked schedule that causes burnout for participants. Never forget to "zoom out" and think about the attendee's entire journey through your event. The goal is to offer a fulfilling experience, not merely to fill time.
Tips:
You'll want to start setting the tone and atmosphere even before your event begins. Consider sending out digital info packets prior to the event to get attendees oriented, and dropping off welcome baskets in hotel rooms to generate excitement.


Ensure that the process of arrival, check-in, and check-out is simple, intuitive, and smooth. What happens if someone arrives a day early? Or stays a day later? Consider transport from airports and train stations, signage, and staffing needs for before and after the event.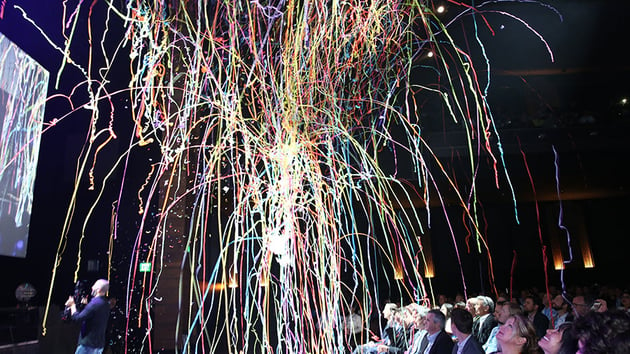 Seek Balance in event planning
Balancing education and entertainment against downtime is a bit of a tightrope act—but one that must be managed. The goal is to give attendees enough to do while not overwhelming them with a jam-packed agenda.
It is important to offer attendees downtime to greet one another, check in with their families, or just take a deep breath. These breaks can also offer opportunities for informal or unstructured conversations with event speakers or experts in a more relaxed forum.
Finding the "Fun Factor"
Whether it's a live band, dueling pianos, or a light show, lure attendees out of their hotel rooms with something special that will keep them reminiscing about your event. Off-site activities can also pump up the "fun factor." Consider yoga sessions, wine tastings, helicopter tours, or a private tour to a local tourist attraction. All of these activities provide bonding and networking opportunities, while making attendees feel included and entertained.
Tips:
Remember that your audience will include both introverts and extroverts. Some people will want to be social the entire time, while others will need alone time to recharge.


Scheduling multiple workshops or speakers at the same time offers attendees options for how they want to spend their time. But do so with great deliberation so that attendees are not forced to choose between two equally desirable options. For instance, scheduling a technical workshop at the same time as a sales workshop offers attendees two very distinct options—which is a good thing.


Consider creating a branded lounge—just for event participants—where people can relax, check email, get refreshments, and socialize with one another. This keeps attendees together while also offering them a designated spot to recharge.


Help your presenters deliver their best
In our post-Covid world, attention spans are down and expectations for a high-quality experience are up. Bottom line? Attendees have a lower tolerance for sitting through another boring slide presentation. One sure way of boosting the attendee experience is by helping your speakers up-level their talks.
Tips:
Borrow a page from TED Talks, and offer your speakers consultations prior to the event, giving them a chance to sharpen and improve their presentations.


Require speakers to rehearse their talks in the venue ahead of the event. This ensures they understand the technology and their cues, and gives your tech team a chance to run through the equipment, lighting, and transitions.


Improve the interactive experience. Rather than having presenters passively impart information for an hour, ask them to switch it up with a Q&A period, interactive polls, or hands-on activities.
Taking care of attendees is the secret sauce to a great event
While finding amazing speakers and filling your agenda with impactful panels is at the core of a great event, organizers cannot fully capitalize on their ability to bring people together without accounting for the attendee experience. Find the fun factor in your event and your attendees will remember their time with you—and will want to return again next year.
Partnering with Stagedge's team of experts will take your event planning and execution to the next level, ensuring attendees not only get a high-quality product, but also have an experience they won't soon forget.