Your Content Tells a Story
Audience engagement and making an impact is at the core of what we do.
What is the goal of your event or marketing initiative? What story are you telling? Our creative services team starts with these questions, and specializes in helping you tell the story of your brand, leaving your audience wanting more.
We deliver resonating brand experiences – in-person, on-screen, or both – by creating captivating visuals across all of your distribution channels.
We Deliver the "What" AND the "Why"
"What" you present is important—and our production team is the best around. But before we get to that stage, we work with you to understand the "why." What are you conveying? Why is your audience here? Establishing the message at the center of your story ignites audience buy-in and helps you determine the most effective content channels, technologies, and venues to tell your story.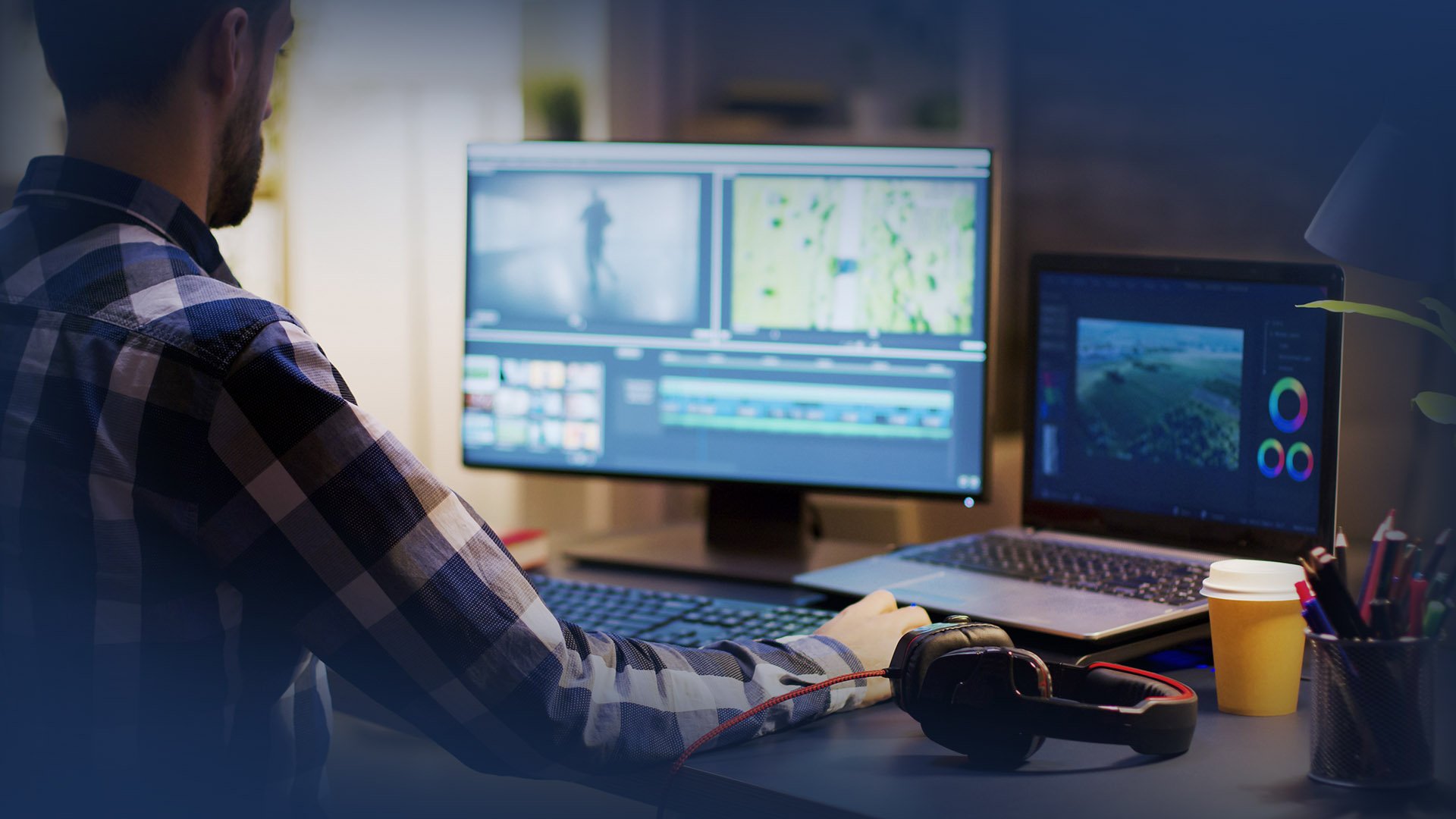 Once you've developed your story, you need an innovative way to tell it. After all, that first moment when someone walks into your event, visits your website, clicks "play," or encounters your brand needs to captivate. Utilizing the latest strategies and innovative technologies, our team of experts specializes in all areas of content creation and successfully reaching audiences around the world. Our full suite of creative services includes event production, animation and design, platform development, and video production. Using our deep creative and technological know-how, we'll help you exceed expectations—whether your event is in studio or on location, live or on-demand.
A Full Toolbox of Content Delivery Options
Making an impact across all industries
With more than 45 years of production under our belts, we've helped organizations from almost every industry. Some of our industry sectors include: B2B Tech, Consumer, Finance and Investment, Nonprofits, Healthcare and Life Sciences, Academia, Media and Entertainment, Commercial Construction, and Manufacturing and Industrial.
What our clients are saying
"As a producer, working with Stagedge was a dream. Whole team is super professional, extremely creative and provided a virtual awards show that far exceeded our expectations."
Madelyn Hammond, Executive Producer
Celebration of Latino Cinema, 2021
"Thank you so much for all of your partnership, guidance, contributions, incredibly hard work and dedication to our project. We received overwhelmingly positive feedback - and lots of it!! Many people commented on the high production quality."
Director of Marketing
Private Equity Firm
"Everyone loved the production. Thank You! It was a HUGE success for our company I am so appreciative you cared as much I did about making it a success, and I feel lucky to have been a part of producing such a high quality event."
CMO,
Commercial Construction Firm
"[Our Executives] were highly complimentary of the video quality, professional feel, and the ease of recording with you and the team."
Director of Marketing Communications
ComHealthcare + Life Sciences Companypany
Stagedge Creative Services
Live, In-person, Virtual, and Hybrid Event Production Services
Event Theme and Supplemental Asset Development
Environment, Scenic, and Stage Creation
Branding and Design Integration
Presentation and Content Production
Show Structure, Scripting, and Run-of-show Development
Customized Livestreams and Branded Broadcasts Tailored to Internal and External Audiences
Customized Virtual Venues, Websites, and Platform Creation
Virtual Reality and Environments (VR)
Augmented Reality and Elements to Enhance the Presentation of Information (AR)
Extended Reality and Interactivity (XR)
Talent, Entertainment, Keynote and Speaker Sourcing
Content and Marketing Services
Strategic and Creative Studio and On-location Video Production for B2B, B2C, Social and Digital Consumers, Broadcast Television Viewership, and

Hybrid

Experiences
Graphic, Animation, and Motion Graphic Design
Augmented Reality (AR), Virtual Reality (VR), Extended Reality (XR) Content Creation
End to End Marketing and Campaign Development and Execution
Branding and Design
B2B, B2C, and Internal and External Messaging and Scripting
Company Overviews and Testimonials
Recruitment Content and Strategy Videos
Short, Medium, and Long-form Video Production
Platform Development