Staging an event in 2023 often means hosting attendees "in real life" for the first time in years. While the return to in-person interactions brings a renewed level of excitement, event organizers face a new challenge: higher expectations from attendees. Creating an engaging and memorable experience is essential, and one of the biggest draws is the keynote speaker.
A great keynote helps capture your organization's ethos at that moment—what the company's focus is and in what direction you're heading. But how do you land the type of speaker who will leave your audience talking about your event for weeks? In this post, we'll take you through the most important aspects of selecting—and preparing—a dynamic and unforgettable keynote speaker.
Finding the Talent
The first question you need to answer is: why am I putting this person on stage? "Sourcing talent begins with a discovery discussion," says Chris Ciotoli, senior producer at Stagedge. "First determine: What is the event's overall purpose, objective, and theme? From there, we begin to brainstorm who would be a good fit."
A high-profile expert in your audience's field or industry is an excellent selection for a keynote. If your company is hosting a conference on healthcare innovations, for example, you might consider bringing in a keynote speaker like Dr. Sanjay Gupta or Dr. Anthony Fauci. Of course, some celebrity speakers are so skilled—and so famous—that they can speak on a variety of topics and are almost guaranteed to fill seats. This was the case when President Barack Obama recently keynoted a conference in Boston, easily filling every one of the venue's 10,000 seats.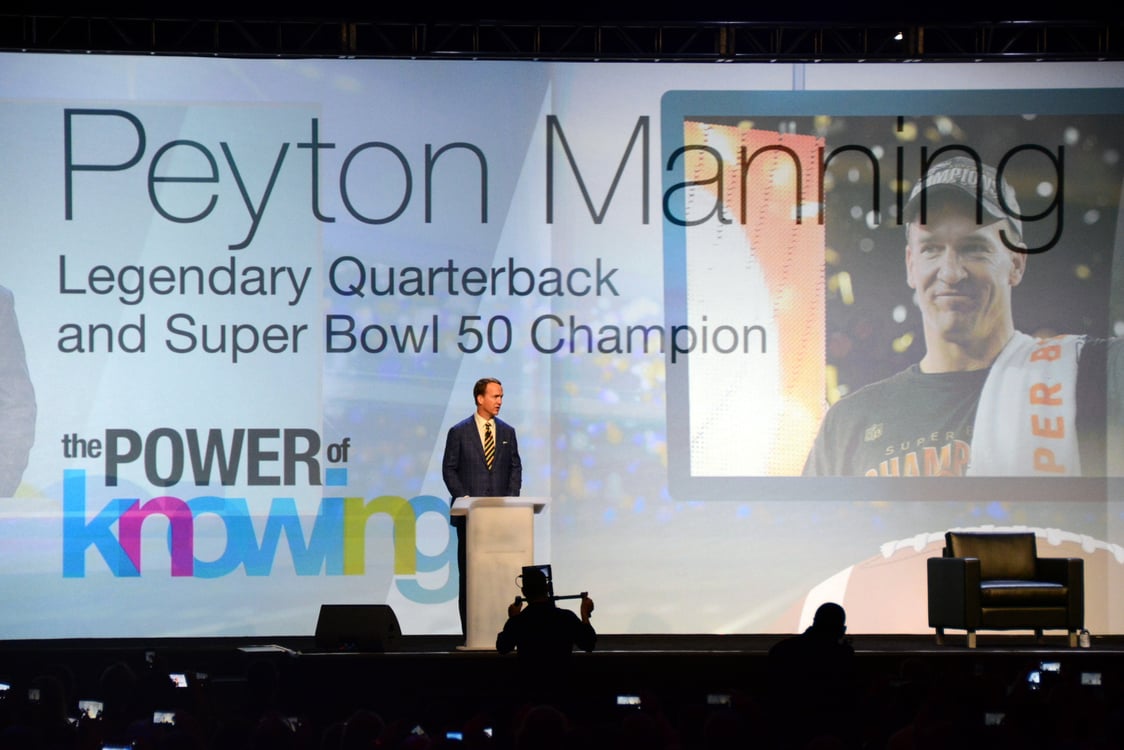 Developing Keynote Messaging
Bringing in a high-profile speaker will only get you so far. If you don't have a strong idea of what you want to convey, it won't matter how well-known they are—your keynote could fall flat.
"Each attendee is asking: Why should I attend? And that answer should be obvious and strong," says Jason Kershner, Senior Producer of Creative Services at Stagedge. "You need to make the message highly relevant to the audience—and give them a 'hook' to want to be there."
Before you determine your messaging, you must understand your audience demographic—and be clear on their knowledge level. For instance, a speaker delivering a highly technical speech to a non-technical group (or vice versa) could leave audience members disappointed or confused, diluting your message and undermining your event.
After you've honed the message for your audience, use the introductory call with your speaker to ensure they're the right fit. Be sure they know exactly what your event is about, that they're knowledgeable about the keynote topic, and that they support what you're trying to accomplish. Include multiple stakeholders in this conversation to ensure internal alignment.
Budgeting Money and Time
Even if you're not bringing in a former U.S. president for your keynote, be prepared to spend significant dollars on a well-known speaker. Keynotes can start at $20,000 and go as high as the hundreds of thousands of dollars. At a recent conference, for example, a popular 1980s rock star fetched a $300,000 fee. Know from the outset what percentage of your budget you have earmarked for your keynote. This will also help narrow down your selection.
Timing is another crucial factor. To attract the very best speakers, you'll need to start contacting them 8–12 months out from the event. If you wait until you're three months away, many of the best speakers will already be booked.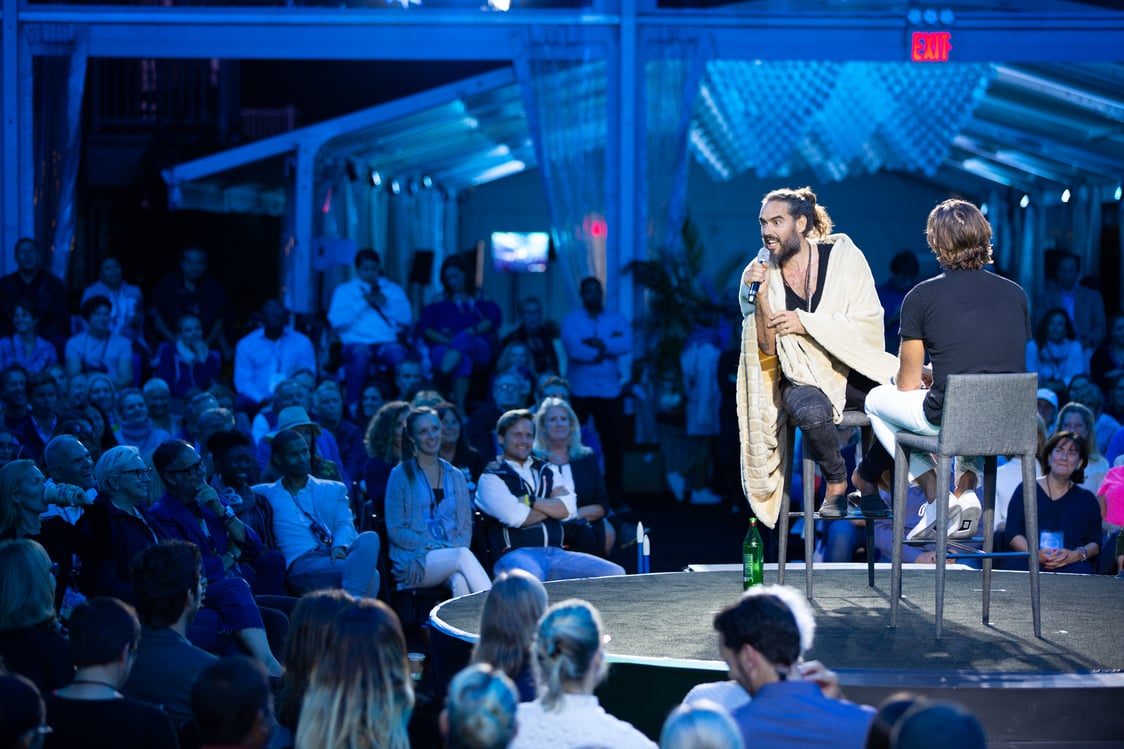 Helping Your Speaker Succeed
Don't expect your speaker to show up on event day ready to hit the ground running. "Make sure you read their contract carefully so you understand and can handle all of their personal requirements—things like food, lodging, and amount of time onstage," says Melissa Wolfe, Solutions Engineer at Stagedge. "You'll need to iron out all of those details before a contract is signed."
In the months leading up to the event, share a creative brief outlining the event's goals, along with the pertinent messaging to convey. As your speaker works on their presentation, offer to help them create branded slides, give feedback on their material, and provide anything else you can think of that will make them shine. Remember—their success means that your event also succeeds.
Last but definitely not least: Rehearse, rehearse, rehearse! Your speaker should agree to the production schedule ahead of time, including onstage practice time. If they have supporting content, ensure they include it in the technical rehearsal. Your engineers and producers need to know what's expected, choreographing lighting, audio, and video cues in tandem with the speaker to deliver a smooth show. Rehearsal time also allows your speaker to get comfortable with the event space while letting you "see around corners" by looking for any potential issues.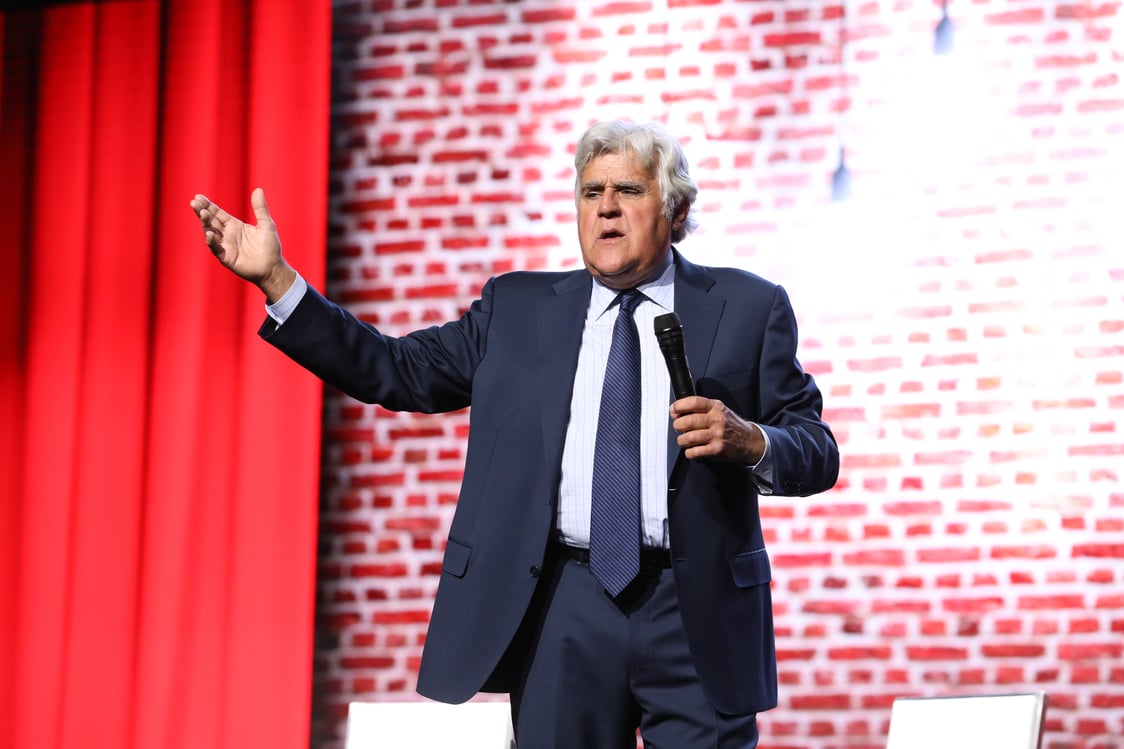 Partnering for Success
Working with a production company makes choosing a keynote speaker easier. At Stagedge, we do the research for you, offering our clients several options for recommended speakers (to include bios, headshots, video samples, and fees) based on the theme and message of the event. This allows our clients time to consider speakers ahead of time—and even interview multiple candidates. We also help you vet the speaker contract to ensure there are no unpleasant surprises when the big day arrives. The result? Highly qualified speakers, more memorable keynote speeches, and fewer speed bumps along the way.
Want to learn more about the advantages of partnering? Find out more about our services at https://www.stagedge.com/event-production.