It's no secret that COVID-19 is impacting organizations around the world, including those that were midstream in producing their customer conferences, annual events, sales meetings, and more. Many business leaders are now looking to virtual events to overcome these recent challenges.
As the Virtual Event Experts, we break them down into 3 Categories:
Virtual Events - Fully Produced
Studio Broadcasts
Presentations/Webinars
Virtual Events - Fully Produced
Creating a fully produced virtual event isn't quite as simple as just streaming your in-person event over the web.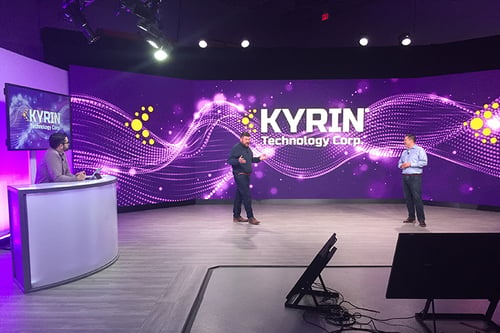 Virtual events feel much more like broadcast television, providing interactive online experiences produced specifically to immerse and engage your remote audience – no matter what device they're using. To see a virtual event in action, watch one we recently produced here!
Fully Produced Virtual Events leverage a lot of the elements from live events that you know and love, such as:
Main Stage
Live Q&A
Keynotes & Presentations
Town Hall Addresses
News Desk, Emcee Hosting
Studio Broadcasts
Not every Virtual Event requires a powerhouse production. Depending on the organization, speaker, or topic a more straightforward Studio Broadcast may be exactly what's needed.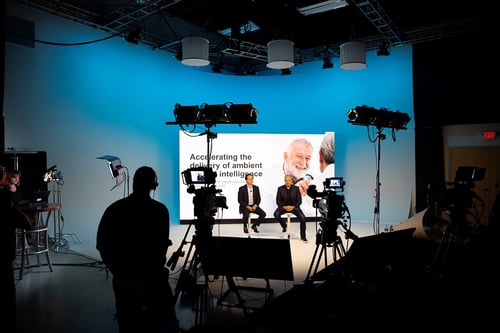 Whether you've got one or two hosts/presenters or an entire roundtable discussion – broadcasting from a Studio set brings the conversation front and center.
Studio Broadcasts are a great way to tell stories whether emotionally driven or highly technical, including:
Data Presentations
Human Interest Interviews
Roundtable Discussions
Fireside Chats
Presentations / Webinars
In 2020, hardly anyone is a stranger to the Webinar format – where content takes center stage, often supported by presenter audio.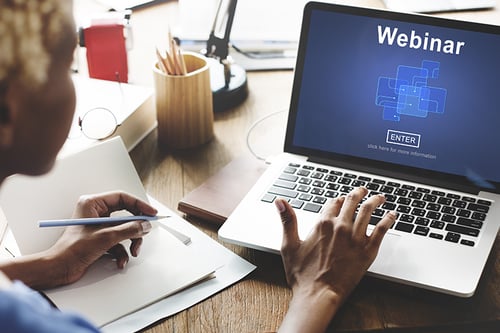 Whether your showcasing videos, data, or presentation materials – With Webinars, it's okay to get highly technical when communicating to an audience with a specific knowledge base or expertise.
Webinar content is a great way to repurpose breakout meetings and presentations as Video On Demand content, like:
Paper/Poster Presentations
Quarterly Department Updates
Product Trainings
Interactivity Explained
What separates a 'Virtual Event' from just another video that is hosted online? First, being live! Audiences are much more likely to tune-in and stay engaged if your content is being served to them live (or even live-to-tape!).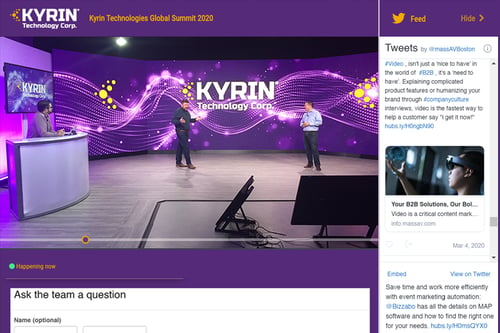 Secondly, the ability to interact with your audience makes the experience feel less passive and more active – making your audience part of the action. What kind of interactivity can we achieve with virtual events? A lot!
Moderated Q&A
Questions are submitted via a form on your Virtual Event webpage and asked live by a moderator to presenters.
Social Media Integration
Have an event #hashtag you're promoting? Integrate the entire stream of audience activity direclty into your Virtual Event Environment.
Polling
Audience members can submit their answers/vote on pre-arranged questions – the results are often rapidly visualized and shared moments later with the virtual audience.

Live Chat
Live Chat provides instant interactivity but poses risks that often make Communications leaders cringe. When anyone can type anything, it can put your brand in an awkward position.
Next Steps
Ready to start planning your interactive online experience? Connect with our virtual events team today!