In this time of mandated business closures and 'social distancing' brands cannot leverage their standard channels for face-to-face connections – no conferences or meetings.
Leaving many businesses to turn to off-the-shelf video conferencing solutions to communicate with their audiences.
But with newly discovered security and performance issues of these free video conferencing tools now surfacing, one must ask. Doesn't my brand deserve better?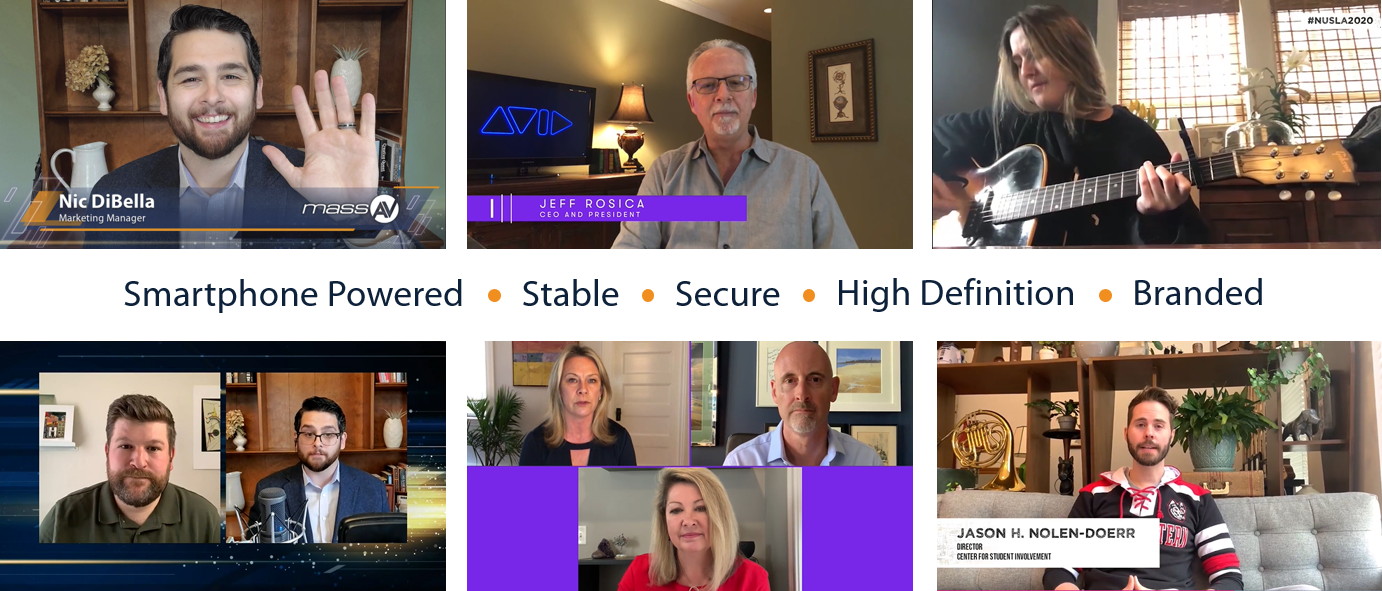 That's why massAV has recently launched our new Smartphone-powered Video Solution. A stable and secure content production tool that gets your stakeholders on video in high-definition without ever having to leave the house.
The end result? A fully-produced video with your brand graphics that's been edited for pacing, and is polished up by our video production experts.
How does it work? Four easy steps:

1. Presenters download the required iOS or Android app and follow our provided setup instructions.

2. Presenters press 'Record' on the app and present directly to the camera on their existing mobile device - that recording is stored securely on massAV's server.

3. Our Video Production team takes that recording and produces a fully-branded, highly polished video to share with your audience.

4. Our Streaming team can then host your video content on a custom branded web page that has the look, feel (and URL!) of your brand.
This new Smartphone-Powered solution is a great way to keep communication going between your brand and your audience, without ever leaving home.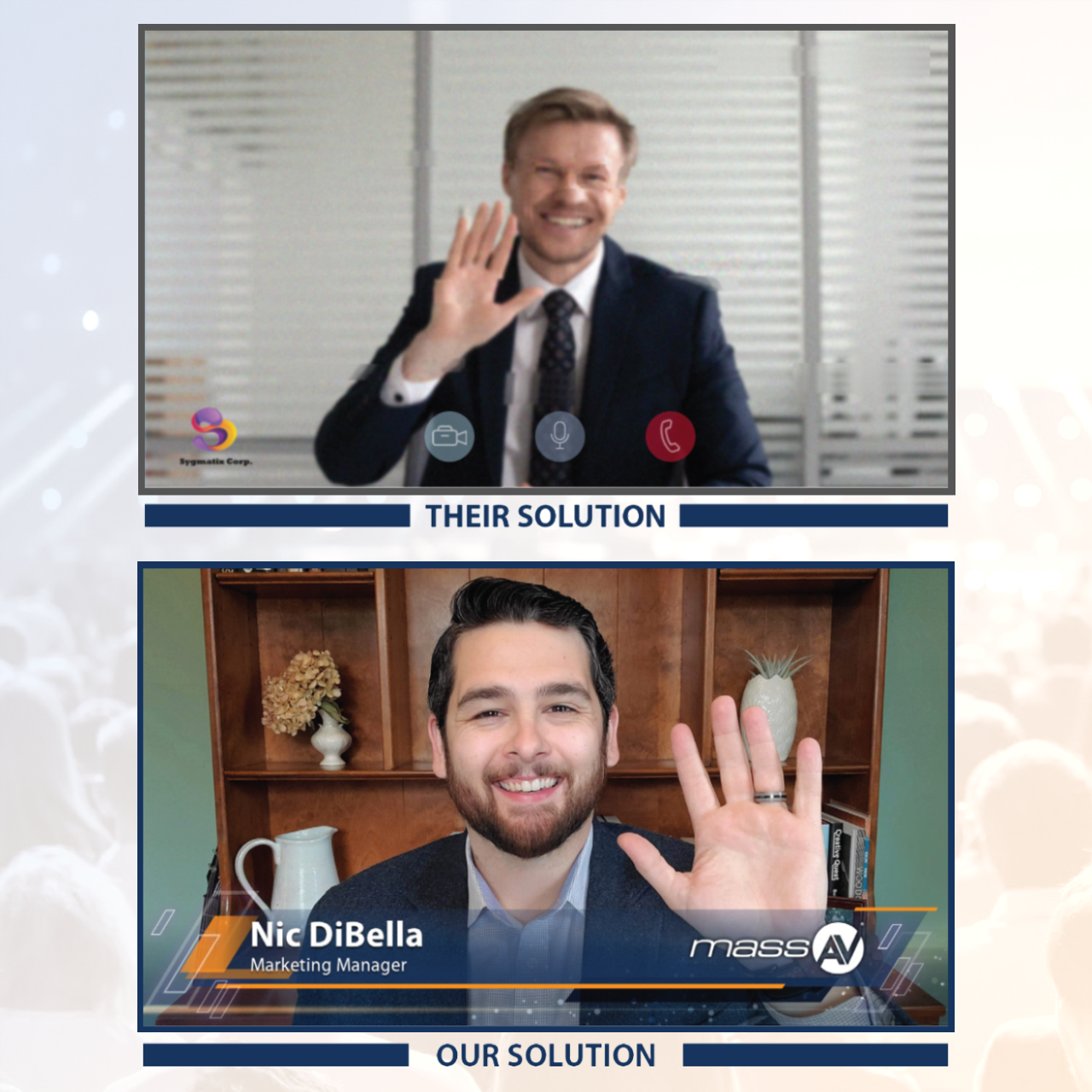 While your competitors are using free video conferencing software that's not secure and is rife with performance issues (lagging, freezing, etc) - your brand can stand out from the crowd with high-definition, boldy branded video content.
To learn more check out the link below: