5 Ways Production Experts Create Virtual Experiences That Excite
As the world of Virtual Events continues to mature, countless new platforms have started cropping up claiming to be the production miracle so many brands are hoping for. And there is no doubt about it – several virtual event software programs offer best-in-class remote communication solutions, without which virtual events may not have succeeded.
But when it comes to creating immersive brand experiences for virtual audiences, one thing is clear: the software can't save you. Virtual Events require so much more than just 'good software', they require the same level of consideration, creativity, and expertise, as any live event.
Here are 5 key reasons your brand is best served by choosing a production partner – not a platform:
1. Show Flow Development
When planning your virtual event, one element is more important than anything: your run of show. This document will give all of the stakeholders involved a clear understanding of what is taking place and when.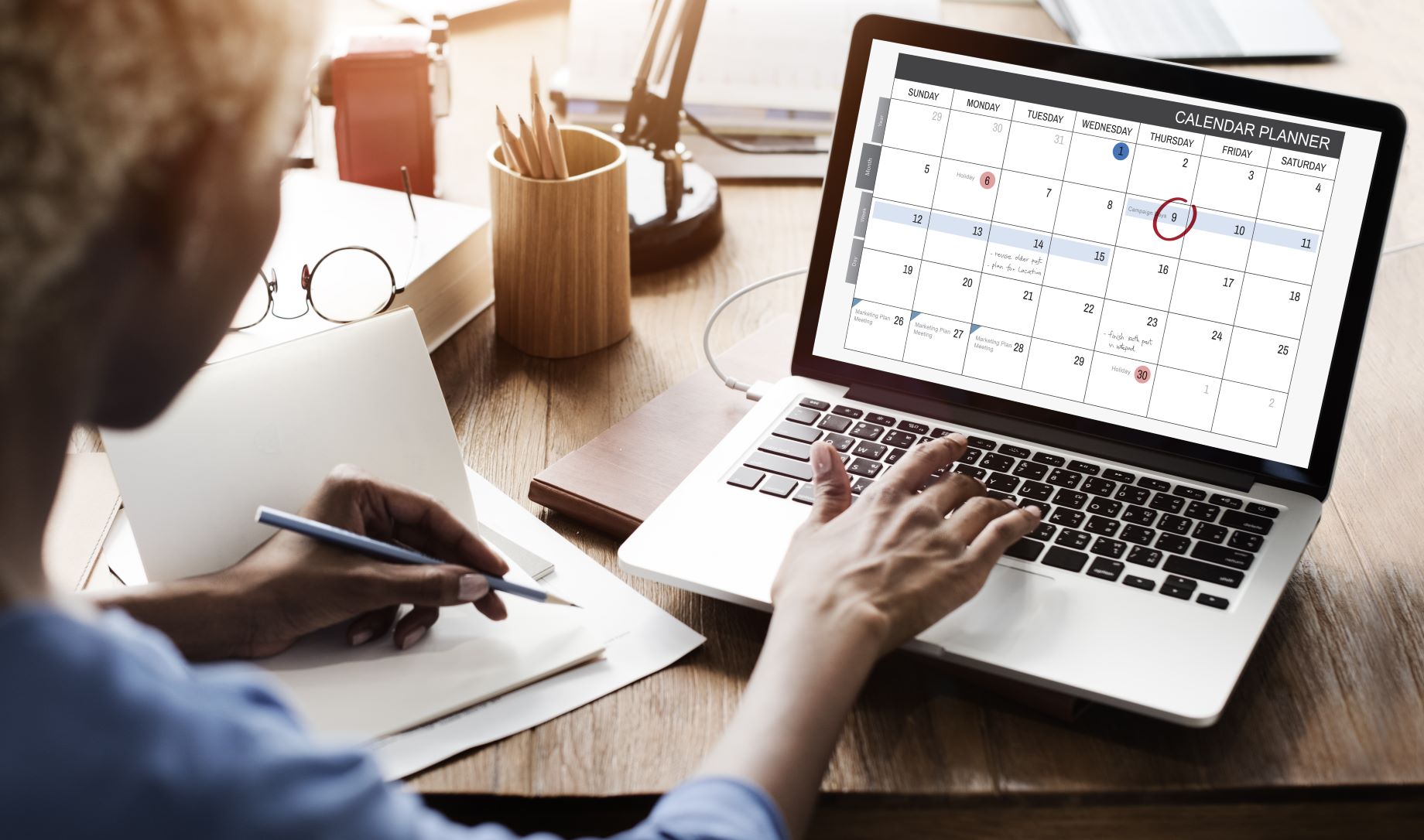 As your production partner, we bring in senior event producers on every virtual event to help consult with client to help develop their Show Flow and nail down what is being presented, who is speaking, and what content should be displayed.
The streaming and communications technology will play a critical role, but the success of your event relies far more heavily on getting your content produced, your messaging clear, and your speakers prepared.
2. Creative Staging and Scenic
Nothing wows an at-home audience like a dynamic, bold event environment. Ensure your virtual event embodies your brand with creative stage designs and unique scenic elements. Empower your keynote speaker by putting them on a stage worthy of their messaging. And make every presenter look their best with smooth camera moves to Rockstar-worthy light shows.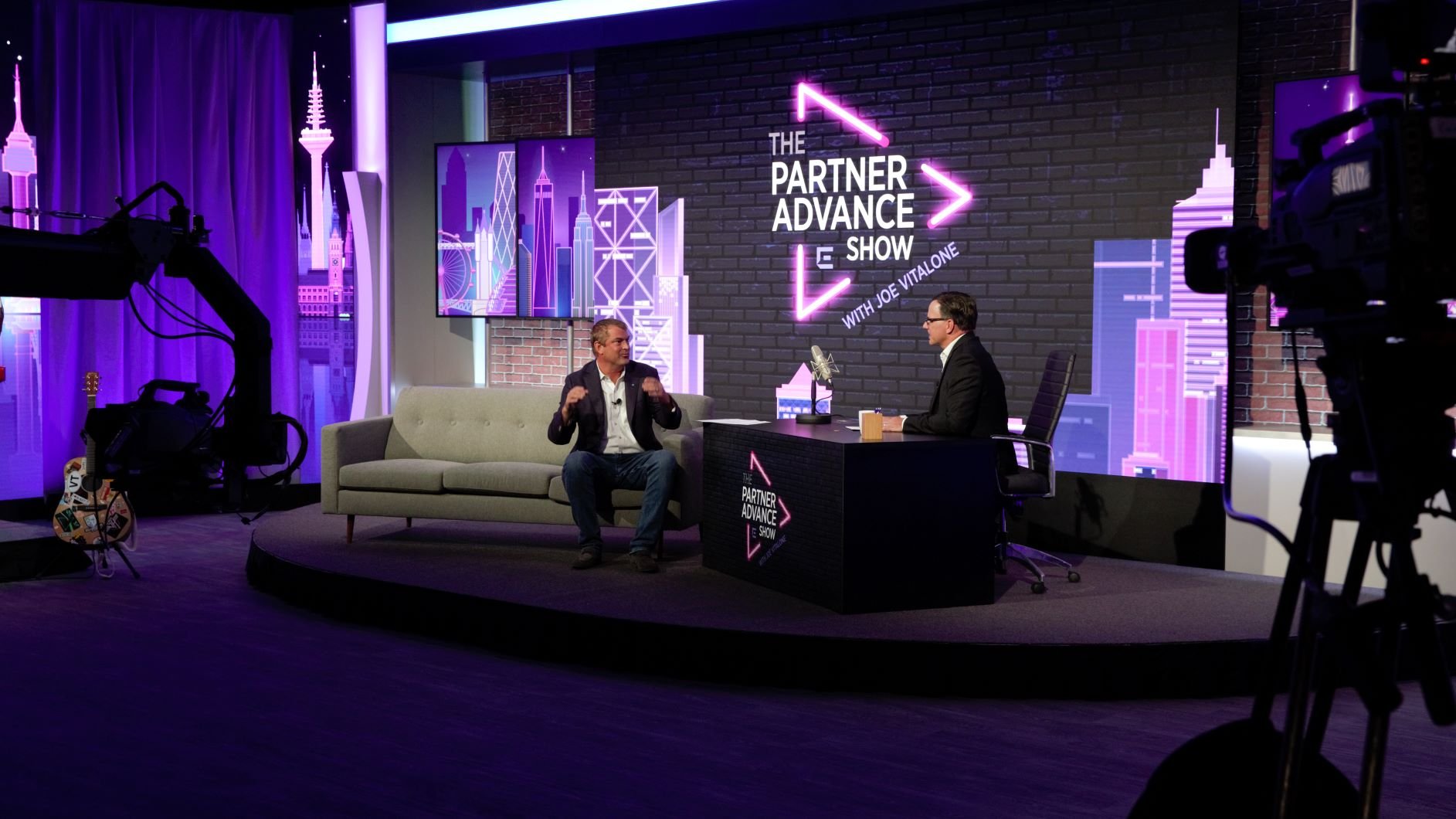 Having been a leading production company for clients around the world for nearly 50 years – we've designed stages, studios, and scenic elements for event experiences large and small – and one thing we've learned? A great stage makes for an even better speech, song, or conversation.
3. Dedicated Streaming & Engineering Support
The technology powering your brand experience is only as impactful as the team operating it. Producing an immersive virtual event requires managing complex technologies and time-sensitive materials – a truly high-stakes endeavor.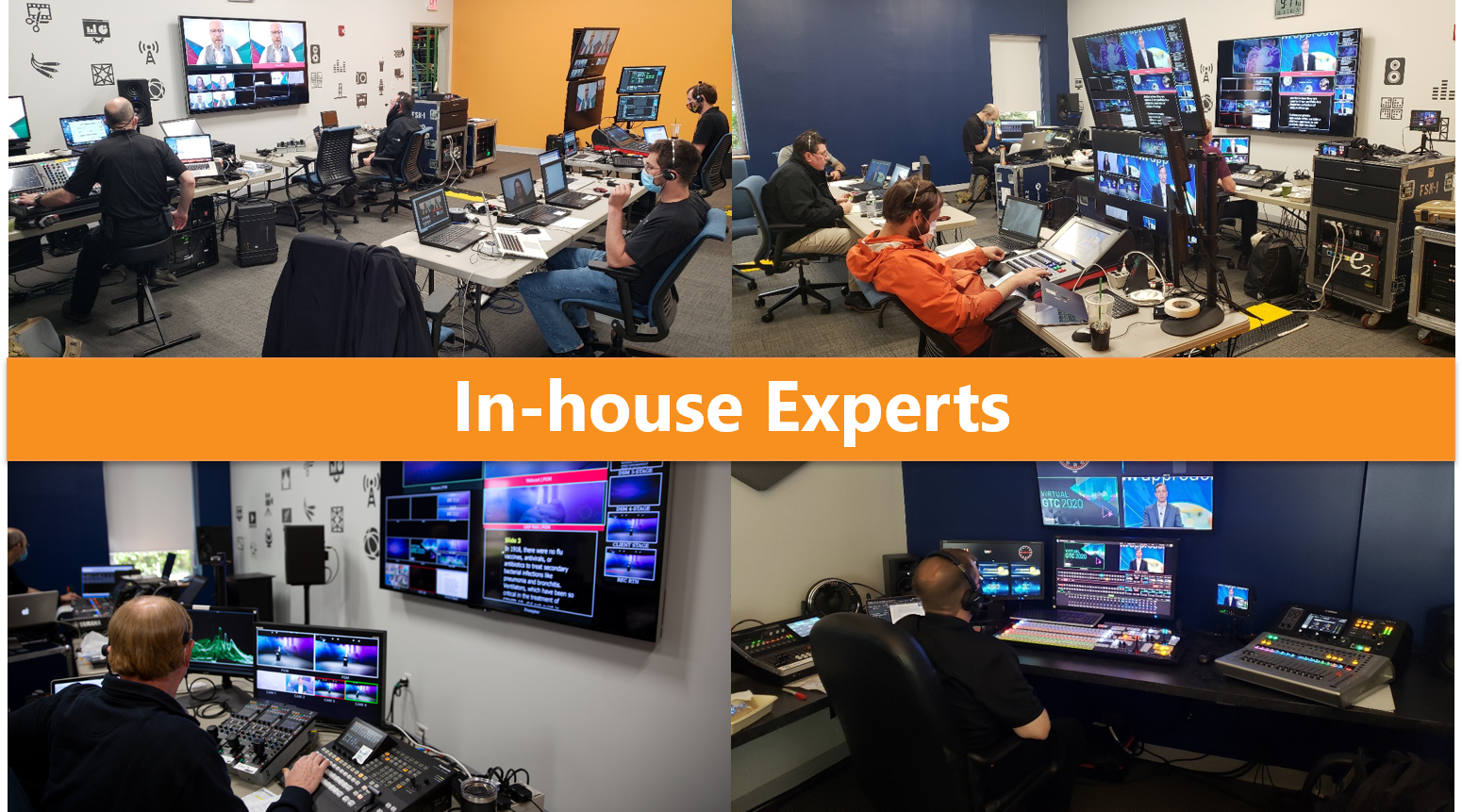 Studies show that when audio lags or video freezes - audiences are far more likely to tune-out, sign-off, or click-away. While many software platforms claim to have the 'silver bullet' for keeping virtual audiences engaged, the real key to strong event engagement is simple: A well-produced broadcast. So be sure to work with a production partner with a rock-solid track record, strong stability, and security protocols, and with the ability to stay focused under pressure.
4. Rich Interactivity Offerings
Empowering your audience to be part of the action is a great way to keep engagement high! The ability to interact with your audience allows for real-time communication and ensures all of your stakeholders have their voices heard.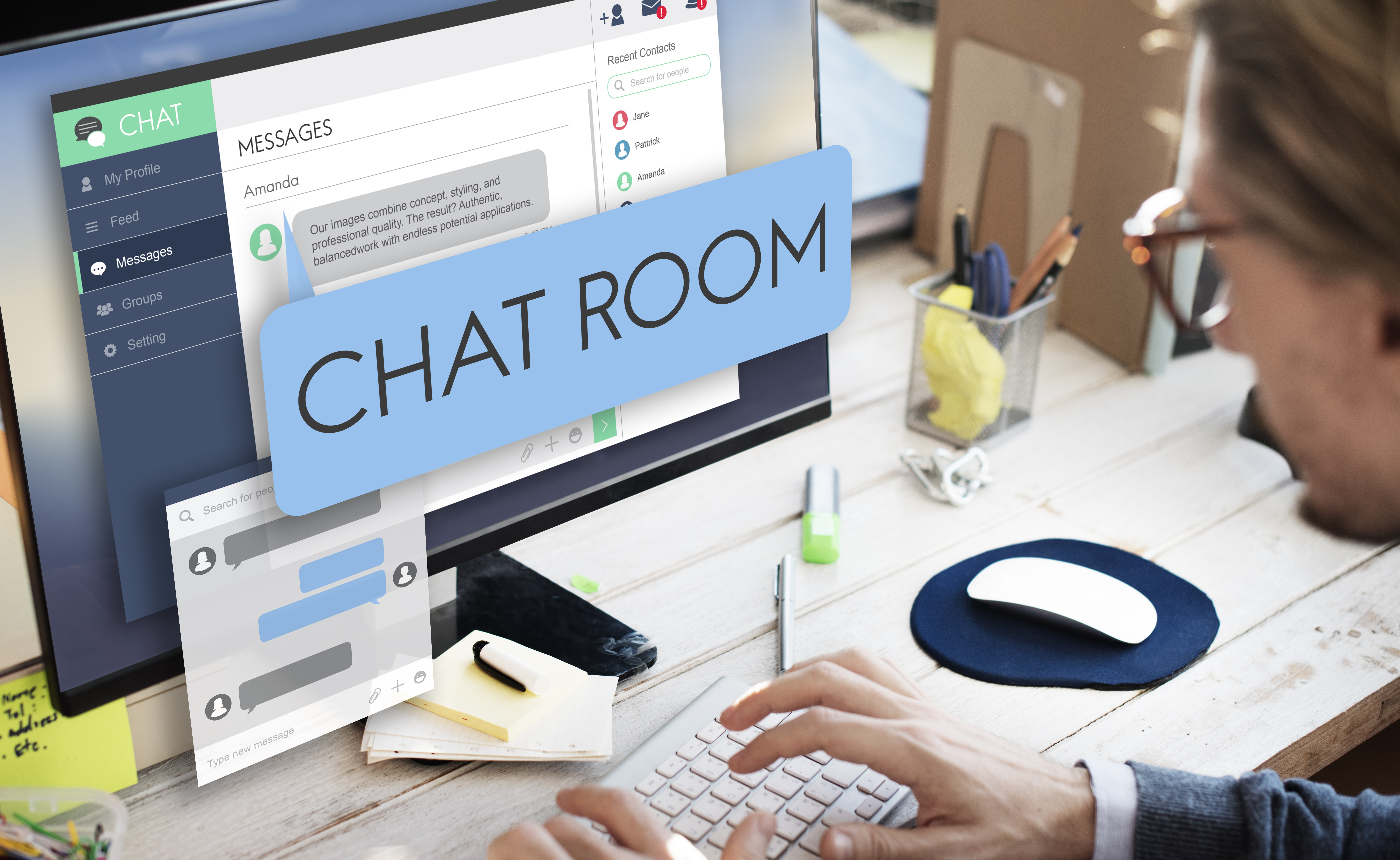 The leading virtual event software platforms offer interactivity features – and so do we!
Moderated Q&A
Questions are submitted via a form on your Virtual Event webpage and asked live by a moderator to presenters.
Social Media Integration
Have an event #hashtag you're promoting? Integrate the entire stream of audience activity directly into your Virtual Event Environment.
Polling
Audience members can submit their answers/vote on pre-arranged questions – the results are often rapidly visualized and shared moments later with the virtual audience.
Live Chat
Live Chat provides instant interactivity but poses risks that often make Communications leaders cringe. When anyone can type anything, it can put your brand in an awkward position.
5. Immersively Branded Virtual Venue
Your attendees won't be in a dazzling ball room or at a roof-top gala, they'll be engaging with your content through their screens. So it's critical that the user experience be immersive and easy-to-use.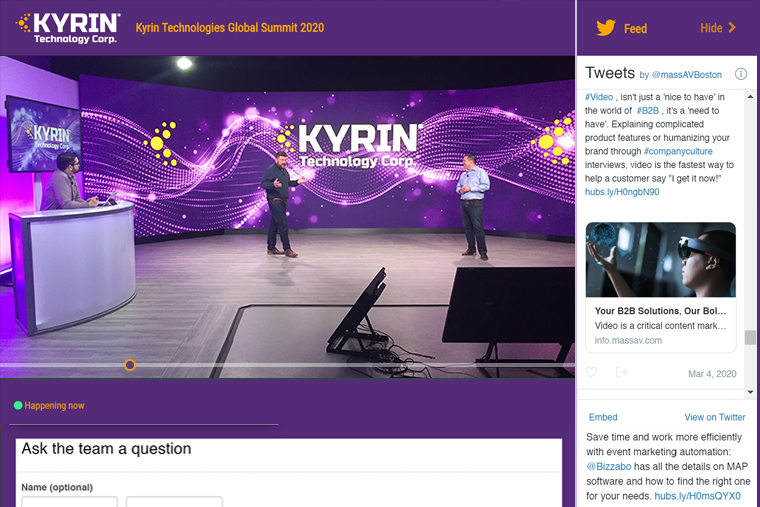 Asking users to download, install, and learn a new software platform that they may never need to use again isn't just inconvenient – it's a real barrier to engagement.
That's why our team specializes in web-based experiences. Our developers and streaming engineers build and host a custom-branded webpages that will house the entire virtual event experience. This environment will look and feel like your brand, offering interactive Q&A, social media integration and HD video & audio - all on the web! No new software to install, no new platforms to learn.
Want to learn more about how a production partner can empower your brand in the virtual world?
Book your free virtual event consultation today!