Richard Ferrara is an events industry veteran with 40 years of experience on both the logistics and client-facing sides of the business. As Director of Sales Operations at Stagedge, he leverages his wide-ranging background to play a leadership role across multiple departments. We sat down with Richard to discuss how he got his start in the industry, the new emphasis on hybrid events, and the unique fulfillment of a career in event planning.
Q: How did you get your start in the industry?
RF: I actually didn't even know the events industry existed until I found myself working in it. Forty years ago, I answered an ad that was posted to a college bulletin board looking for freelance video technicians at $5.50 an hour. I took the job, and here I am, all these years later. My career path has definitely been a long and winding road, and along the way, I've worn many different hats. In my current role, I oversee internal logistics and communications and serve as an additional resource for clients making purchasing decisions.
Q: What keeps you excited about coming to work after so many years?
RF: Working in the events world, I get to interact with lots of different industries, and there is always something new and interesting happening. I'm still excited about the variety of things I get to do and see and the different types of people I get to interact with. Whether it's running an event in a mansion, a museum, a sports arena, or some backstage location that people don't generally get to visit, I've been there. One day an exhibit hall is filled with precision medical instruments, and the next day, it's filled with dump trucks. I've worked with celebrities, CEOs, and top-level doctors and engineers. I'm never bored. And beyond the excitement, it's also really fulfilling work.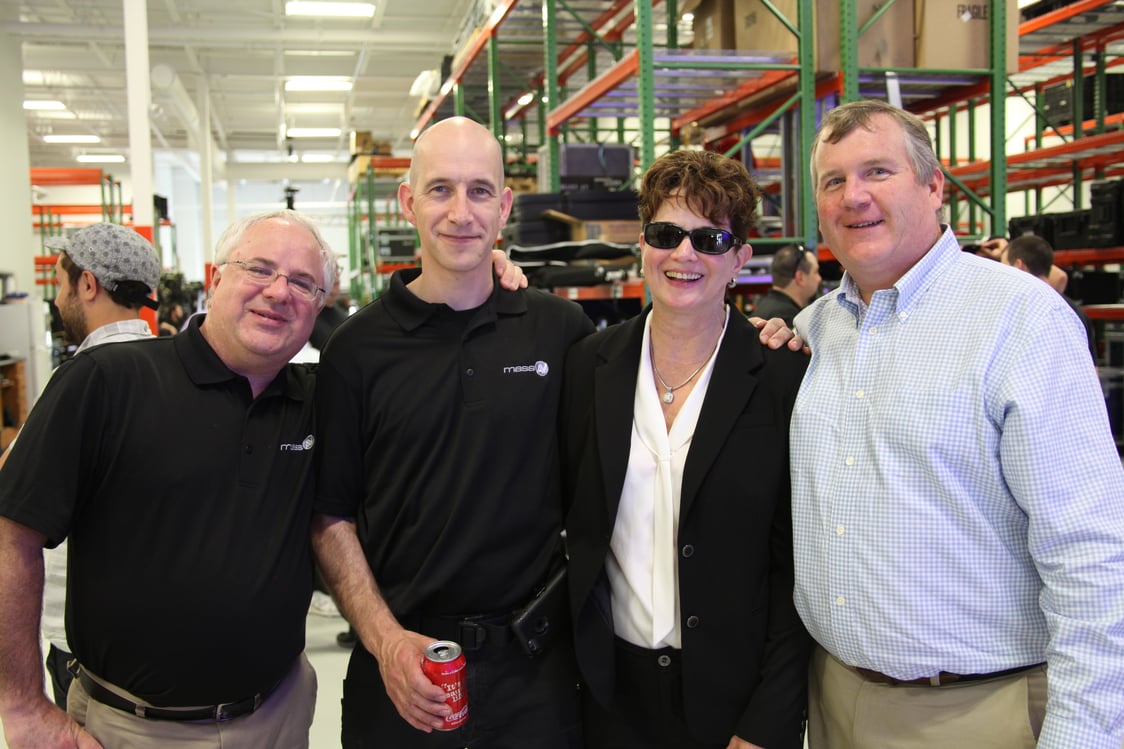 Q: What makes it so fulfilling?
RF: One special thing about the events industry is the continual feeling of completion. Every time I finish a project, and the event concludes, I have a deeply felt sense of satisfaction. Then I finish the next project and feel it again.

The other reason my job is so fulfilling is the experience of being a source of stress relief for my clients. We really put our clients at ease, and I love to see the look of relief on their faces when the event is successful—and over! We, of course, plan and execute a lot of events, but for our clients, it's never "just" another event. It's their big event, and it's a big deal. We approach every event from that perspective.
Q: How has the Covid-19 pandemic changed the way you approach events?
RF: One of the biggest mistakes an event planner can make now is to resist change. Covid forced us to get innovative about what it means to participate in an event as an attendee and as a presenter, and I believe the industry has changed for the better. Today, we treat events more like television shows. That means more digestible bits of information designed to capture people's attention. Frankly, virtual events allow us to communicate in a quicker, more engaging way. Virtual also allows for post-event follow-up on the landing site or platform, which can be invaluable. With the pandemic less of a threat, we have returned to in-person events, of course, but integrating virtual/hybrid elements will continue to be critical to successfully communicating with audiences.
Q: How do you create virtual events that have the same energy as in-person events?
RF: We don't think of a virtual event as just boxes on a Zoom screen. We create an immersive environment. In the same way that we build out a ballroom to reflect a client's brand and goal for the event, we build virtual venues for our virtual experiences. For example, we'll create a website designed specifically to host the type of event that our client wants to have with their own branding and custom functionality.
Q: What is the most critical part of any event?
RF: Technology is the most important part of any event, hands down. I know attendees want their coffee in the morning, and they might rave about the banquet reception, but the purpose of every event is to deliver a message. If the technology is ineffective, the message does not get delivered and the event is a failure. We use technology to deliver the most important part of the event: the message.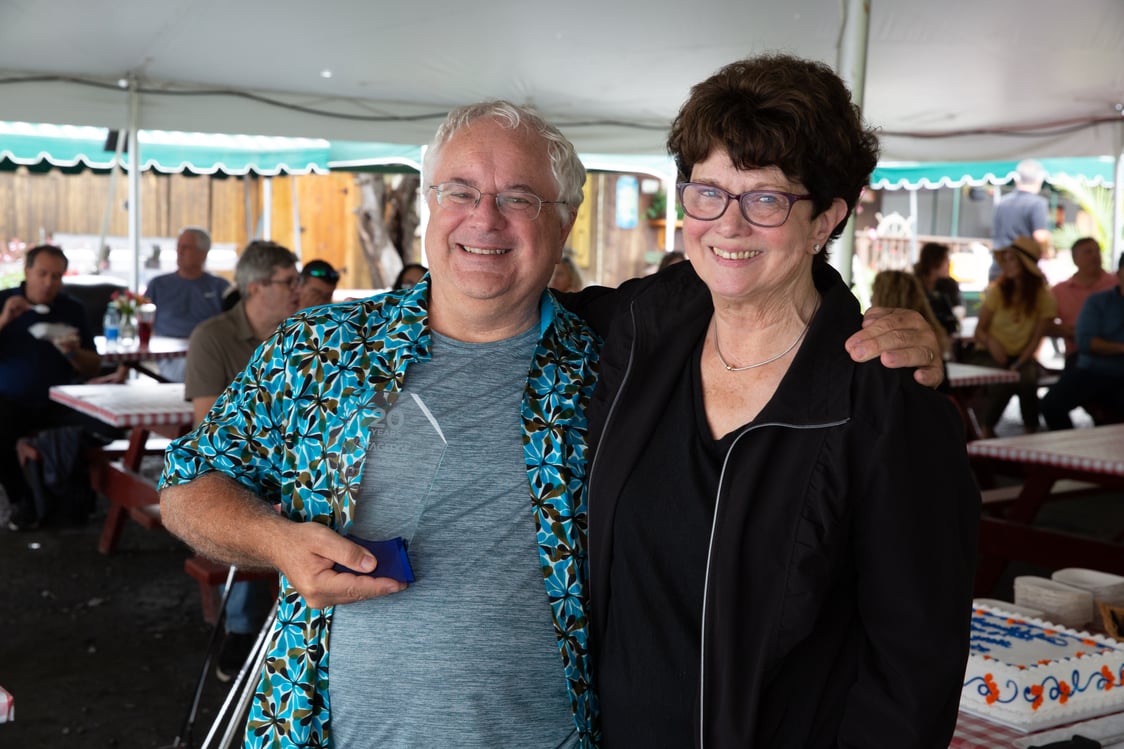 Q: What's your advice for someone just starting out in the industry?
RF: A cliché—but it's true—is to pay your dues. I started out as a technician, and then I moved into supervisory roles, but in between, I worked endless hours on trade shows and walked endless miles across convention centers. So be flexible, work hard, and make yourself invaluable by showing up to do whatever needs to get done for the event to be a success.

Event planning is an enormous industry, but it's also a niche industry. So make your connections and keep in touch. The event planner for some small dinner party this week might be planning a gigantic sales kickoff next week.

Q: It sounds like the client relationship is the lynchpin. What makes a client relationship successful?
RF: The best client relationships are a partnership. It's not a client and a vendor. It's partners working together to achieve the same goal—which is a successful event. At Stagedge, we are just as invested in the success of your event as you are.
Come Work With Industry Leaders at Stagedge!
Looking for a place to combine your creativity and ability to organize, problem-solve, and collaborate with the best colleagues in the events industry? Check out the careers page at Stagedge and take your creative career to the next level.