At the start of this year, the notion of hosting a large scale Virtual Event was a novel, if not terrifying endeavor. Today, as we near the close of 2020 - Virtual Events have become the heart and soul of the events industry.
As the world of online experiences continues to mature, audiences and sponsors will be looking to event professionals to produce unique, immersive events that keep audiences engaged.
So to help your organization take virtual events to the next level, our experts are sharing their top 6 tips to maximize your virtual opportunity - take a look!
Secure World-Class Keynote Speakers
While there's nothing quite like being in a convention hall with hundreds of like-minded people for a live event, the world of virtual events does have some silver linings - like greater speaker availability and in some cases - even reduced speaking fees.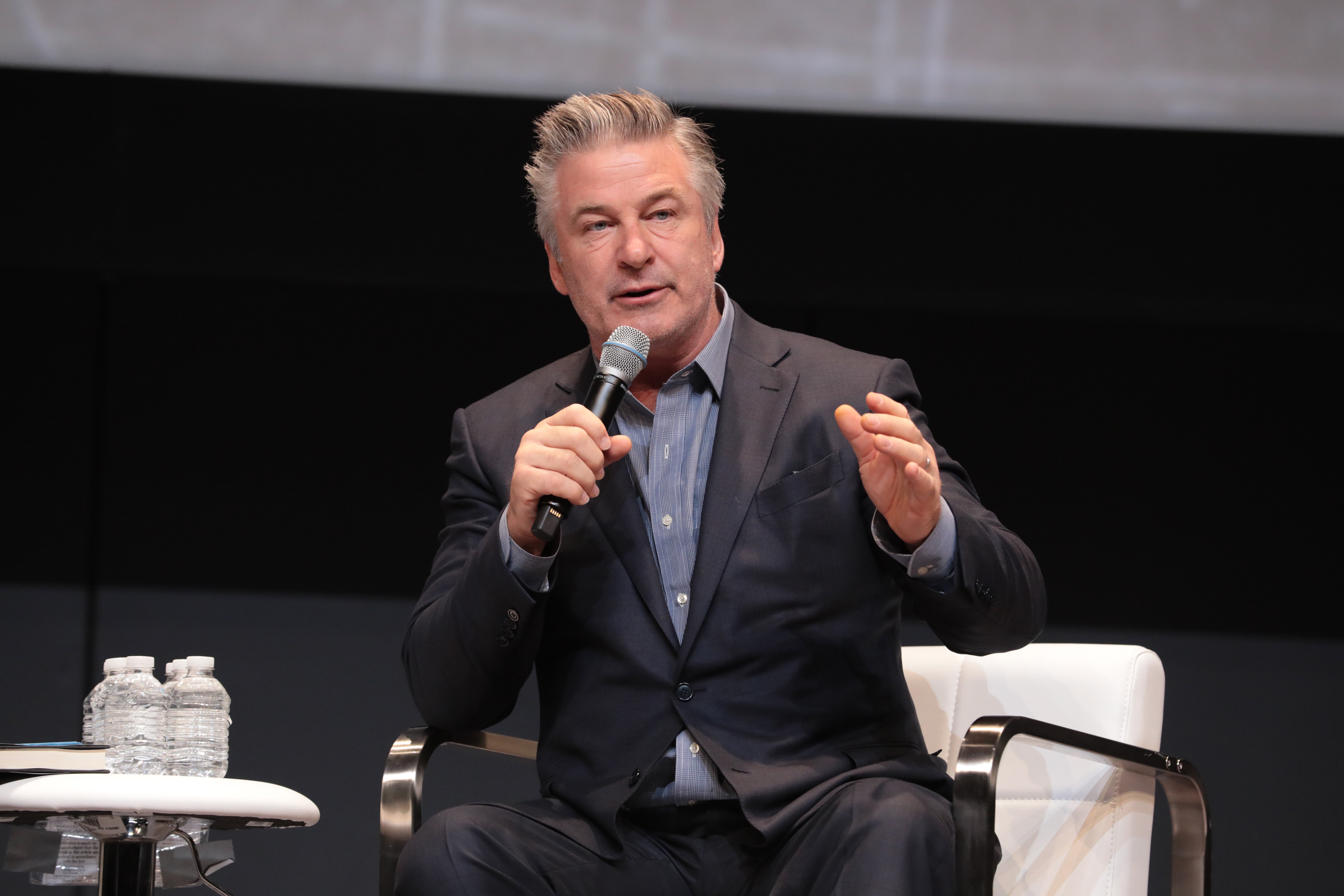 With many live events and media productions on-hold for the foreseeable future, many in-demand speakers have unexpected openings on their calendars. And without the need to cover travel and lodging expenses - securing the dream keynote speaker for your virtual event may not be as expensive as you think.
Host Your Red Carpet Online
From the stresses of Load-In to epic After Parties, Live Events are never short of excitement - but in the world of virtual events - there's less opportunity for in-person anticipation. So how can your organization up the energy leading into your event? Take the Red Carpet virtual!
For the 2020 Disability Film Challenge, international non-profit Easterseals, took to Instagram Stories to capture the excitement leading up to the big night. With a custom 'OrangeCarpet' Instagram Filter, the event audience around the world could feel like the star of the show as cameras clicked, lights flashed as they made their way down the photoshoot carpet.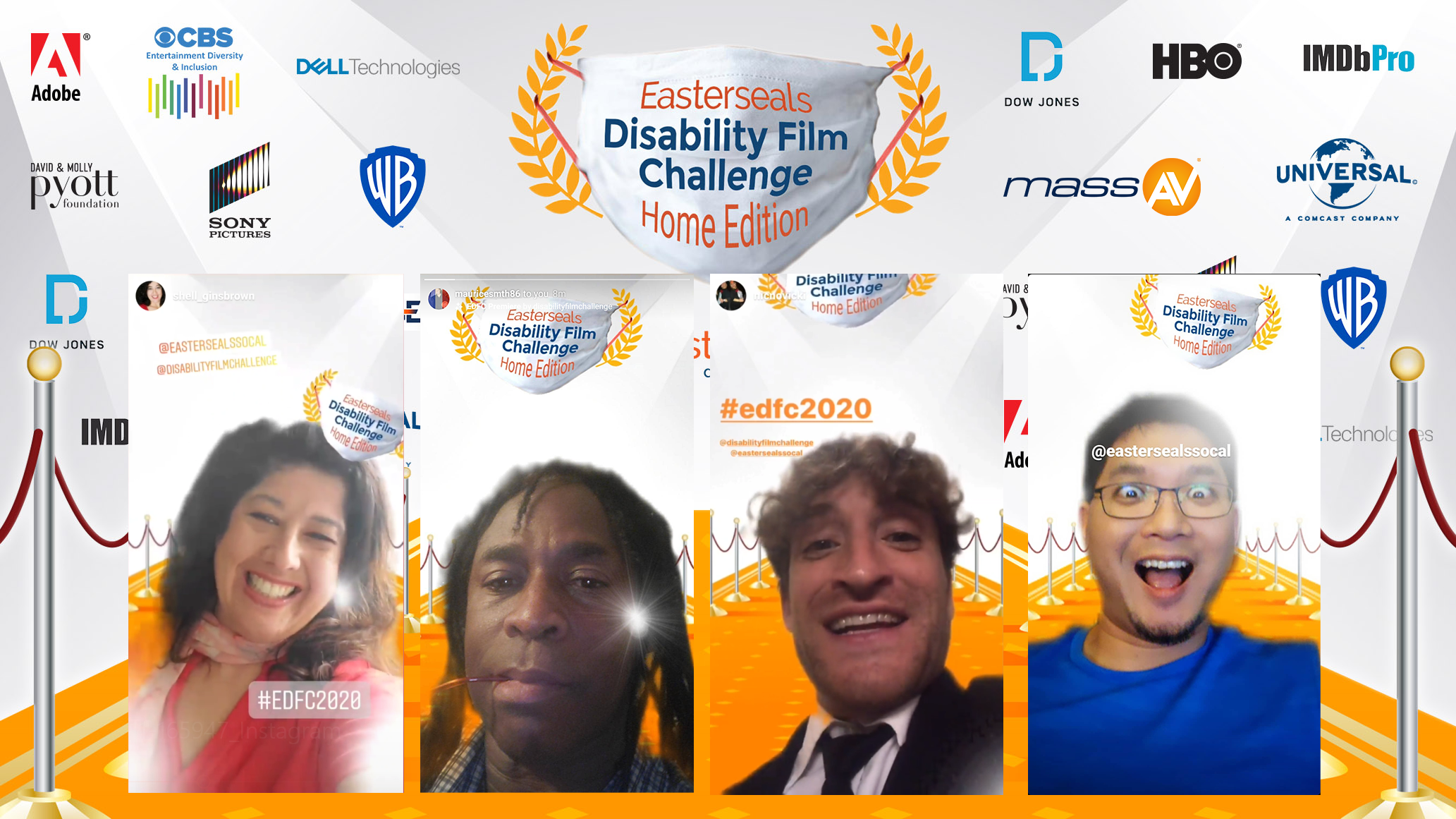 These instagram videos were captured and edited directly into the opening of the virtual show - allowing the audiences to see themselves as part of the production and getting the community more excited than ever.
Amplify Your Reach By Streaming on Social
Exclusive events are certainly not without intrigue, but in today's world of virtual events - many organizations are finding that by 'pulling back the curtain' they are reaching much larger audiences and even target customers or new hires.
While not every event makes sense to broadcast far and wide, many customer conferences, user meetings, and educational seminars can benefit from removing registration restrictions and streaming their virtual events not only on their website but across popular platforms like youtube, facebook, and linkedin. Reaching new potential customers and community members is a great way to increase brand awareness and grow revenue.
Embrace The On-Demand Economy
We get it: Connecting with your audience through a screen doesn't provide the same palpable experience as shaking hands on the show floor or meeting for a drink during the cocktail party. But being on-line does have it's advantages.
Ex: Sign Up Today with offer code VIRTUAL2020 and get 30% off your first year!
By offering event-only incentives directly within your virtual venue, you can entice prospective customers to come into the fold more easily than ever. From time-restricted discounts, to exclusive 1:1 networking sessions with senior leadership, your brand can increase conversions and ROI by offering virtual event exclusives that are too good to pass up.
Surprise and Delight Your At-Home Audience
Just because you and your audience can't be together in-person doesn't mean the celebration can't take place at home! Give your audience an experience they'll never forget by sending a surprise straight to their door.
Delivering branded swag is a great way for audiences to show their team spirit during the event, but the event celebration doesn't have to end there: many organizations are shipping snacks and sweets from leading purveyors in their HQ hometown - a great way to support a local small business during these challenging times.
Who says you can't have a cocktail party during a virtual event? Some of the bolder brands out there are taking the concept to the next level with delivery of wine and even canned cocktails.
Produce Powerful Sponsorship Experiences
One of the most common questions we hear from clients is: "In the virtual world, how do I ensure I'm providing my sponsors with the value they deserve?"
Fortunately, these clients are always relieved when we tell them that Virtual sponsorships don't have to just be a banner ad on your virtual venue - they can be fully immersive production elements.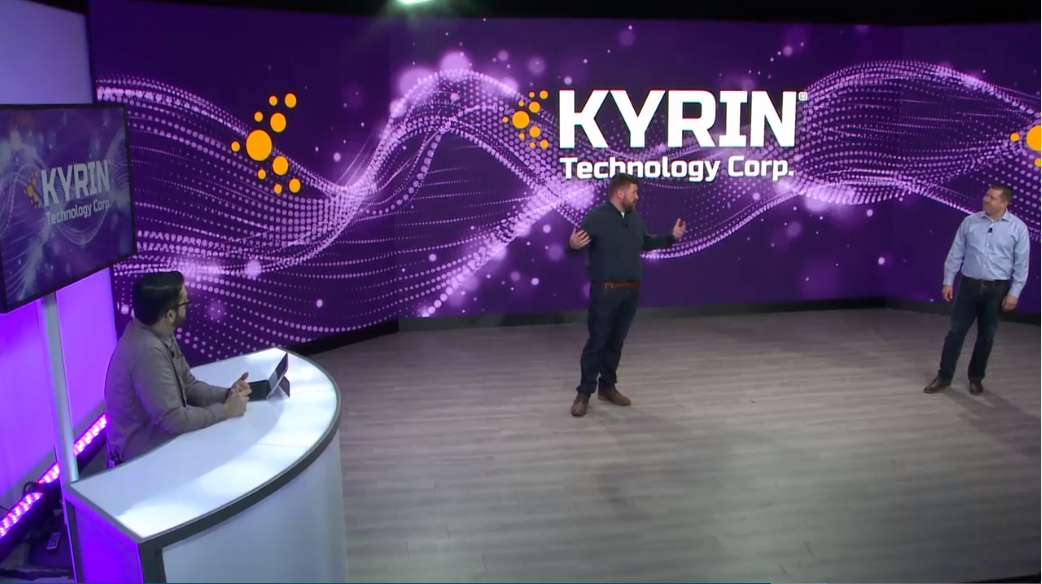 Whether you're giving your leading sponsor a speaking slot during the program, or working with them to create a fully produced commercial for their product or service - when it comes to virtual events your sponsors can receive a high level of visibility and instant engagement with your audiences.
Ready to start planning your next virtual event? Connect with our Production Experts today!